Hye Young Sin – A shared periphery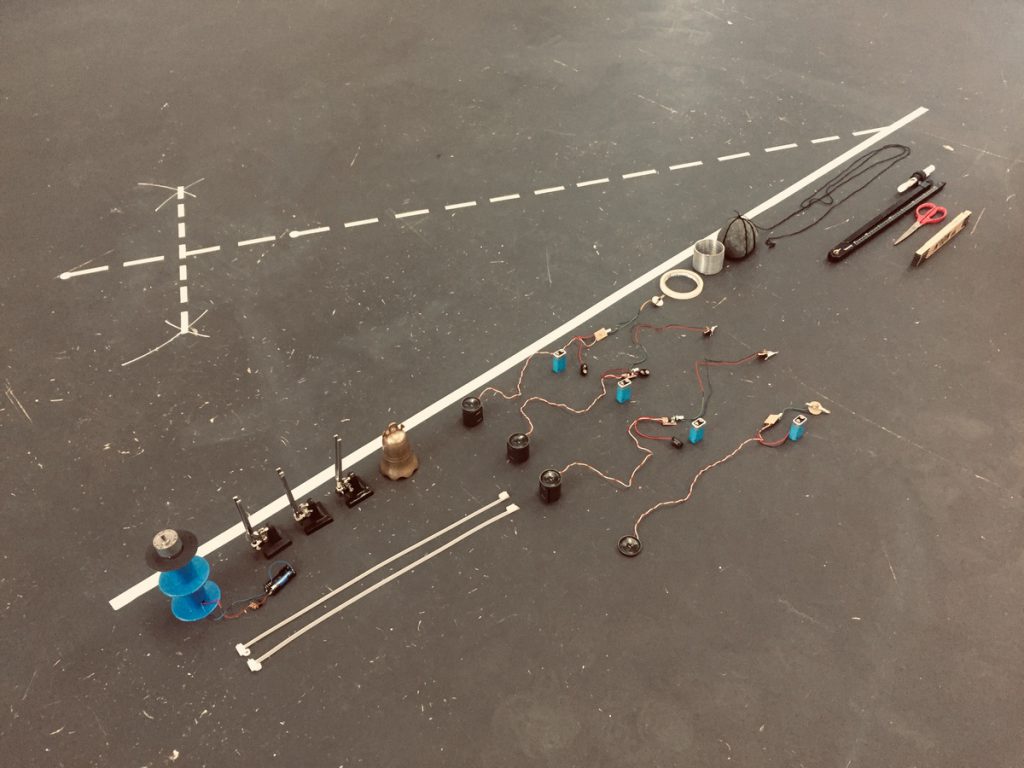 'A shared periphery' ist der zweite Teil einer andauernden Klangperformance-Serie, die
sich mit Klang- und Klangkunst auseinandersetzt. Mit einer geometrischen Konstruktion von Apparaten, wie ein Motor und Stimmgabeln schafft die Künstlerin klingende Dynamiken aufbauend auf gemessenen Konfigurationen, die ihre eigenen Reflexionen deutlich machen. Zusätzlich wird eine Audioaufnahme von aufgezeichnete Vorträgen eingesetzt um als direkte Quelle des Hinterfragens zu fungieren. Dieses Projekt verbindet sich mit einer Lesung von Franziska Windisch, die die Begriffe Klang, Raum und Hören untersucht.
---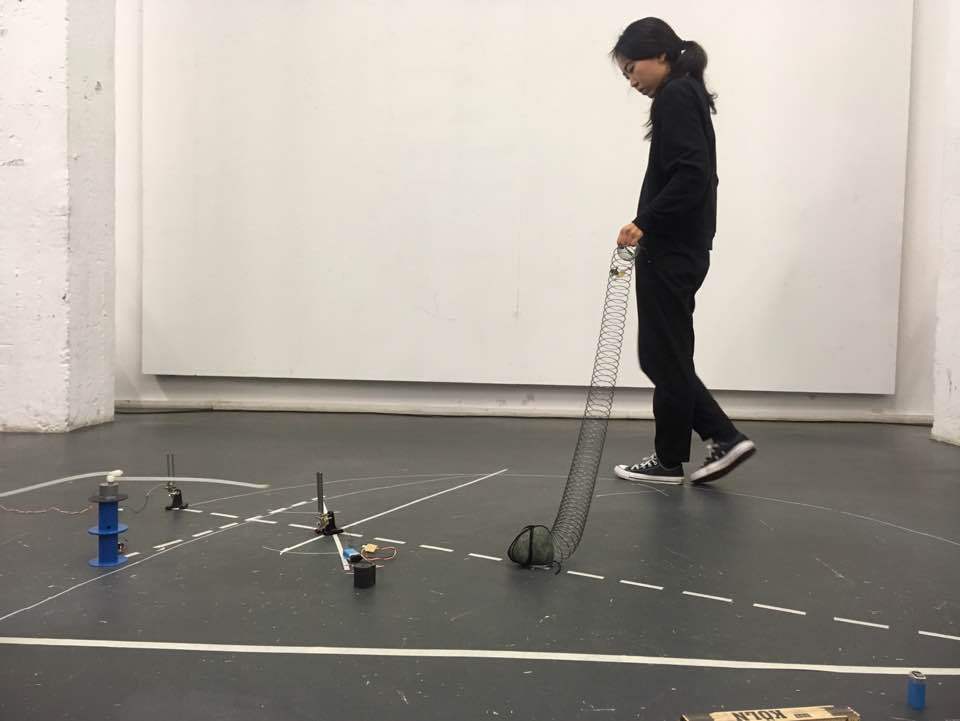 'A shared periphery' is the second part of an ongoing sound performance series which deals with questions of sound and sound art. With a geometric construction of apparatus such as a motor and tuning forks, the artist builds up sounding dynamics based on measured configurations, that reveal her reflections. In addition the audio playback of recorded lectures is used as a direct source of questioning. This project coincides with a reading by Franziska Windisch that explores notions of sound, space and listening.